TONE is a socially conscious organization committed to facilitating understanding and creating opportunity in a multicultural world on the move.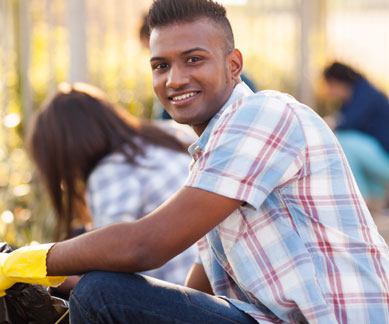 Our roots are grounded in over 35 years of working with resettled refugees, immigrant communities, and other non-native English speaking populations.
In 2002 The Center, formerly the Mohawk Valley Resource Center for Refugees (MVRCR), formed an interpretation and translation department in response to community service providers requesting language support. This effort was part of The Center's renewed mission to enhance programs for refugees, non-refugee immigrants, and the community. The Center is committed to building community with many cultures - www.thecenterutica.org
TONE was born out of the history of The Center and shares the same values. We are focused on dignity for the people we serve, for the community organizations we support, and for the individuals we employ. We represent a chance to begin again, to have choice, freedom of expression, and a voice.
As a division of The Center, TONE operates as a not-for-profit organization. Fees generated by the services TONE provides help support the resettlement, integration of, and language access for, newly arrived refugee and migrant families.